We are getting closer and closer to the lovely bright, fresh summer weather and further away from the dark cosy nights wrapped in a blanket watching your favourite Christmas movie.
I love everything about winter! I love being able to prep for Christmas, plan everyone's presents, decorate my house with lots of tinsel and tacky decorations and I love the smell. Around winter time I will always have cinnamon based candles, and this year I even found a candle that smelt like a Christmas tree in TKMaxx. So it's safe to say I was gutted when I had to put all my lovely red cushions and delicious smelling candles away and replace them with boring old 'Sea Breeze'.
However, now that i'm finally getting over the loss of my cosy decor and delicious winter scents i'm actually starting to get excited for the summer. I've been thinking of ways to make my little house much more summery and fresh. I've been doing quite a bit of online shopping and while normal people are planning what to wear on their holidays, i've been looking in the house sections to see if I can find anything that can brighten my home up and make me feel more summery.
Flowers and Plants
Personally the thing that gets me most excited for Summer is walking through parks and seeing all of the beautiful flowers and shrubbery growing. When walking home from work I walk down a bike path and in winter it's so dark and dull but now that summer is coming all the blossom has bloomed and there's random patches of beautiful flowers dotted about. That mixed with the sun just brightens your mood and sets you up nicely for the rest of your day. Saying that, there's nothing finer that coming home to the smell of fresh flowers. I personally like having flowers in my home all year round but you feel a massive change and appreciation in your flowers coming into May/June as they seem to last so much longer. When I lived in my last flat I remember buying a bunch of Carnations to have in my living room and they used to last about a week, however when moving into my new flat I bought some the day I moved in and they lasted for over a month. Obviously the conditions of the flat will help and I did have them in a place where sunlight hit the flowers directly but it just goes to show how positive the sun is.
I recommend everyone goes out and buys a beautiful new vase and goes and buys some lovely fresh flowers for your home. If you don't want to spend too much money on a vase then I recommend looking at ASDA's range. They have some very summery designs at the moment and are very affordable.
Many people don't have the time or the money to have fresh flowers all year round and it can get quite expensive. Also, if you have quite a busy lifestyle it is easy to forget about your flowers and filling them up with water. This obviously means that they will start to wilt and not smell very nice. If this is you and you're just in it purely for the decoration then your best bet is to buy some fake flowers. You can get these in places like ASDA, TKMaxx - pretty much any homeware based store. However, going back to good old ASDA Home they have beautiful ones in for as little as £6.00! That's cheaper than most bouquets of flowers.
However if you don't like the concept of fake plants, and I know a lot of people who feel this way, yet you want fresh plants in your home but can't keep on top of looking after them there's really only one plant for you...
You need a cactus or a succulent. Not only are these plants SUPER cute but a) you don't really have to look after them very much as they don't need to be watered every day and b) they're incredibly cheap. Places like Homebase are selling them per pot for only 99p. They are easily transferred into a bigger plant pot or a vase of your choice, you can even recycle empty jars from pastas or even if you're a lush addict like I am put the succulents in the little face mask pots when you're done with them.
If you want to be really fancy and have a bit of money to waste you can look into getting some of the succulent vase case things (god knows what they are but they're fancy and expensive) from Urban Outfitters. There's no denying they're amazing but they are incredibly expensive (prices vary from £25-£70).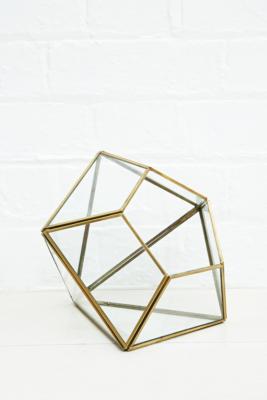 Candles
My favourite thing about my home is how good it smells when candles are lit. I love nothing more than chilling out watching a film and having only candles on for light, I believe they're the most relaxing things in a home.
I tend to get my candles from TKMaxx and stores like that as I like to try a lot of different brands out and learn what different scents I am liking at the point in time. Plus they can be reasonably priced depending on what brand you pick up.
If you're looking for cheap candles that you don't feel bad lighting every night then your best bet is to go to Primark Home or Sainsburys. I was given a candle from Sainsburys as a house warming gift and it is a big candle and it's £15.00 but OMG this candle will last you forever and a day. I got this for my second flat so i've had it for about 3/4 months and I must burn it about 2-3 times a week which doesn't sound a lot but when I burn it I leave it on for hours and hours at a time. Not only does it smell out of this world (it's Oatmeal and Vanilla flavour) but it has lasted me all this time and I still have about 1/3 of it left. It was easily one of the best gifts ever. The smell just goes through your whole house and completely fills the room. If you don't want to spend a lot on a candle and you want one that's just there and you know you won't have to go out and buy a new one all the time THIS is the candle for you. They don't actually sell them online, they just have one different flavour but I will attach a link so you know what they look like.
Obviously if you don't like how big they are and how prominent they will look in your home you can just buy the smaller jars and just get a couple of them to keep under your sink and get out when your home needs that pick me up smell. However out of all of the candles I own (minus one from TKMaxx I am obsessed with) the Sainsburys candles are the best ones I have ever owned. Even if you have little tea light holders I recommend the Sainsbury's tea lights. I once had three on in my bedroom and it is quite a large room but when I walked in they just left the most beautiful, summery smell.
If you have a bit more money to spend you can invest in one of the Jo Malone candles - these candles are notorious for their smell and how expensive they are but they are amazing. My personal favourite for this summer is a one called 'Green Tomato Leaf'- this smells literally as if you have a fresh packet of cherry tomatoes and you're just sniffing away at them. It is easily the freshest summer scent and perfect for if you spend a lot of time in your kitchen. Jo Malone has a lot of beautiful scents and if you have one near you I do recommend going in and having a good sniff. However, if you're not one to spend more than £15 on a candle then don't even think about it! They do make very good gifts though so if you get your eye on a specific one someone else can always get it for you if you ask nicely.
Photographs
Moving swiftly on from candles as I could talk about them for hours and hours on end, another way to brighten up your home is with photo's. This could be anything from your own personal photos to new ones that you can purchase in stores. Even if it's just one or two pictures from summer's past it's nice to have nice new photos to refresh your memory and get excited for the upcoming summer holidays.
Obviously I can't post much about photographs because it's all personal and everyone has a different look in their home. However what I can suggest is taking a day to look in charity shops at the different photo frames - it doesn't matter about the photo that's actually inside the frame - and then print some lovely holiday photos off or if you're like me, go into a nice card shop and buy a few pretty summery cards and just pop them in the frames and they make beautiful photos.
Windows
This sounds like such a simple thing to do but it is extremely effective - just open the window. Opening even just one window (no matter how chilly it gets in your home) it makes your home feel so fresh and clean. Opening your window for half an hour to an hour can change the whole atmosphere in your home.
Change
Obviously not everyone can afford to change their whole home decor around the seasons, it's extremely unrealistic. Although a little change to scenery is good every now again. Whether this be a piece of furniture or even a change of bedding. I feel that a change of colour in your bedroom makes the most difference.
I know it doesn't really count because I actually moved house but I had a complete colour change in my bedroom - my room was very Christmas orientated with reds and dark wood furniture, however when moving into my new flat I changed the theme to white furniture and a beautiful pastel blue.
Having white furniture in your bedroom alone is probably the most effective way to make your room look bright and fresh. Even if you can't afford to change all your furniture, changing your colour palette to a lighter shade can make a huge difference.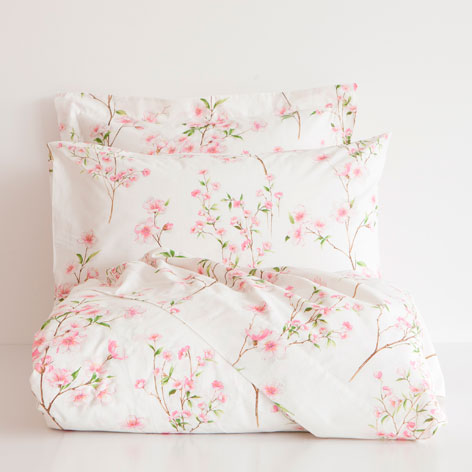 Summer is getting so much closer and I can't wait for a change of scenery and being able to do more with my day instead of feeling like I go to work in the dark and then coming home in the dark! Although I am currently watching Bad Santa and wishing it was Christmas already...
BUT STILL... I'm loving the change in scents in my home and moving from cinnamon to citrus, red's to pastel blue, blankets to fresh air. I can't wait to get all of my summer clothes out and start planning a holiday and picking out all of my holiday reads.